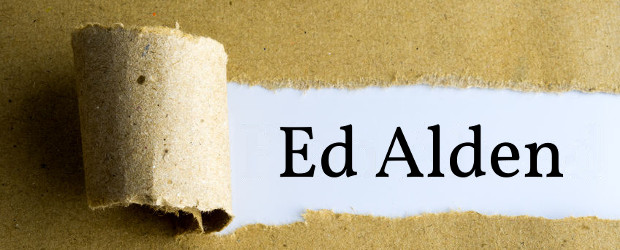 Ed's 32 years in the insurance industry have enabled him to secure a diverse knowledge of products and distribution systems for risk transfer, risk financing, and cost containment programs for the property and casualty sector. During his career in the insurance industry, Ed has enjoyed production, management, marketing, underwriting, service, and research and development responsibilities on both the insurance carrier as well as the brokerage/agency arena. His most enjoyable work comes from sharing ideas and implementing insurance and risk management plans with business owners that protect the organization's assets and earning power, reduce the long-term costs, and contribute to the organization's net worth.
Over sixteen years of Ed's experience have been in the retail agency / brokerage / insurance carrier staff and management positions of Research and Development, Financial Analyst and Marketing Representative, Producer, Branch Manager, Regional Vice President, and now — agency principal. Clients and targeted prospects enjoy great diversity in terms of industry, insurance program structures, and premium size ($1,000 to $3.4 Million).
Traditional and alternative risk financing programs that Ed has experience in include:
Retrospectively rated plans
Self-insurance and self-insurance wrap-arounds
Mid-range, large deductible, and self-insured retention programs
Single parent, group, association and rental captives
Guaranteed Cost programs
In 2003, Ed initiated his biggest challenge with the goal of establishing and continued success of his agency, Alden and Associates, Inc., which was developed to fill a market void and serve the non-medical professions; with an emphasis on the legal, information technology, accounting, and allied health sectors to offer risk transfer or loss mitigation consultative services encompassing all legal liability and property loss exposures for small to medium-size firms. Growth has been tremendous, with additional expansion plans on the horizon.
Prior to establishing Alden and Associates, Inc. Ed's goal was market penetration of the Atlanta and southeast region for one regional agency and one national independent insurance agency where neither had a presence in the Atlanta or southeastern area. Noted successes included a jumbo account generating $500,000 revenue, agency name recognition for a new region, and increasing revenues by 5 times the existing book for Lawyers Professional Liability business in less than 2 years. As a Marketing Underwriting Specialist with Superior National Insurance Group, then the nation's ninth largest writer of worker's compensation insurance, Ed led a specialized team of fifteen workers' compensation production and cost-containment professionals. The team included representatives from the Underwriting, Client Services, Loss Control and Claims disciplines. Prior to joining Superior National, Ed was with ManagedComp, a rapidly growing workers' compensation administrator that began as support department for a large New England Health Maintenance Organization. During his tenure at ManagedComp, Ed held positions that included Account Executive, Account Manager, and Manager of the Account Management Southeast division.
American International Group is where Ed started his insurance career as a casualty underwriter. Emphasis was on products liability and high-hazard general liability programs. Minimum premium was $100,000 with a $10,000 self-insured retention. Ed left AIG for Continental Insurance Companies to be a multi-line underwriter where he tripled the book of business in one year while maintaining excellent profitability.
Ed completed his formal education at Georgia State University by earning his bachelor degree in 1985 and graduate degree in 1991. Both degrees were focused on the discipline of Risk Management and Insurance. Ed also earned the Chartered Property and Casualty Underwriter (CPCU) designation, the Associate in Risk Management (ARM) designation, and was a continuing education course leader for ARM 56: Essentials of Risk Financing. Ed also earned Certified Insurance Counselors (CIC) from The National Alliance for Insurance Education & Research. Additionally, Ed is an adjunct professor at Georgia State University-Department of Risk Management and Insurance having led the senior-level Problems in Risk Management & Insurance capstone course. Ed is also an industry representative for GSU's Department of Risk Management and Insurance Program Liaison Committee, which promotes and maintains relations of academia and industry.